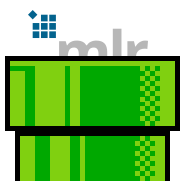 Add a Class Hierarchy to the Cache
Source:
R/typecheck.R
add_class_hierarchy_cache.Rd
Add a class hierarchy to the class hierarchy cache. This is necessary whenever an S3 class's class hierarchy is important when inferring compatibility between types.
Arguments
hierarchy

character the class hierarchy to add; should correspond to the class() of the lowest object in the hierarchy.
Examples
# This lets mlr3pipelines handle "data.table" as "data.frame".




# This is an example and not necessary, because mlr3pipelines adds it by default.





add_class_hierarchy_cache

(

c

(

"data.table"

, 

"data.frame"

)

)